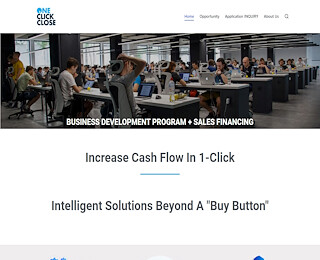 We all know that the financial services industry is evolving. But when you think about current shifts in global events, regulation, or technology, the changes can feel confusing.  
If you're looking for a team with broad financial services experience, look no further than One Click Close. We provide financial services for clients in New York, and you can count on us to help exceed expectations. Here are those who can benefit from our financial services. 
People who inherited a large sum
Whether you got a huge sum of money through an investment or inheritance, we can set you up for financial success. Whether by choosing how much you should put into savings, the amount you should invest, or paying off past debt, One Click Close can advise you on your best choice. 
People that are ready to start investing
You have the extra money to invest. But things are getting confusing, and you don't know which investment options are available. There are annuities, stock, ETFs, real estate, mutual funds, and many other different types of investment avenues. We'll check your lifestyle, goals, and desire for risks and advise you on ways to invest correctly.
People with uncoordinated finances 
Handling your finances is a highly complex task. One might have a financial advisor who manages their investments or a certified public accountant who takes care of their taxes. With all of these experts handling your income, your finances may become disorganized. At One Click Close, we can help you manage all your investments and ensure that if one or two aspects of your finances are altered, it doesn't affect other wealth management strategies.
People struggling to keep up with debt payments
Many people have mortgage payments, personal loans, car payments, credit card debt, medical debt, or business debt. But if you're drowning in too much debt to the point where you think you can continue making repayment anymore, we can help you reconcile that situation. We might recommend that you refinance your debt to make it more affordable or that you consolidate some of the debt to make it more manageable. 
People who don't have any savings
You need money in your savings account should emergency expenses arise. If you struggle to save money, then you need some intervention. At One Click Close, we can help identify the barriers keeping you from saving money and give you advice on how to conquer them.
Contact One Click Close
At One Click Close, we can help you plan your financial goals. We're committed to providing trustworthy and reliable financial guidance to ensure your long-term financial wellbeing.
When you partner with One Click Close, you'll work with our experienced financial experts who will take the time to know you and guide you in a direction that's in the best interest of your financial future. To get in touch with us, fill out our 90-second application if you are a coach, entrepreneur, expert, influencer, or course creator in the US.
OneClickClose.io
2122347767
160-04 Cross Bay Blvd
Queens NY 11414 US